Two regional leaders have urged millions of residents to ignore the government's easing of the coronavirus lockdown and stay at home after the rate of infection was shown to be dangerously high in their areas.
The call was made by Greater Manchester Mayor Andy Burnham and Steve Rotheram, Mayor of the Liverpool City Region, after a report by Public Health England and Cambridge University placed the R number – a key measure of how much COVID-19 is spreading – just above one in the North West.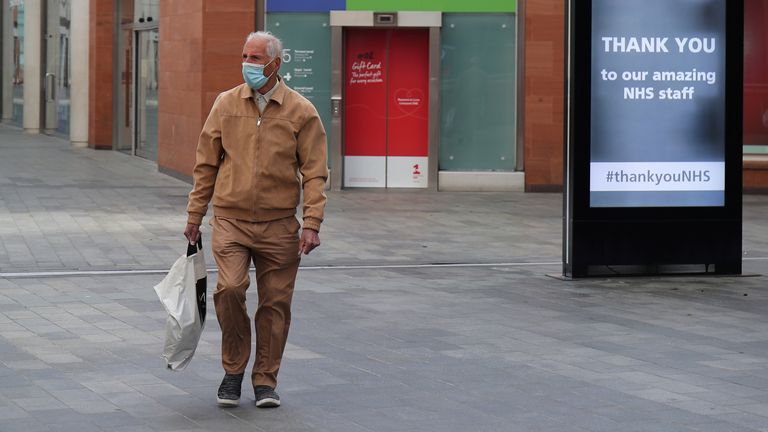 A value of one or higher indicates the coronavirus will spread at an increasing rate through the population, while a value less than one indicates it is in decline.
However, Health Secretary Matt Hancock has said the government's scientific advisory group (SAGE) still believed the R number was below one in all regions.
It comes as the government moved to further relax the pandemic restrictions and kick-start the economy, which is facing a deep recession and large-scale job losses as a result of the pandemic, including allowing non-essential shops to open.
In a joint statement, Mr Burnham, who is mayor for an area of 2.8 million people, and Mr Rotheram, whose region has 1.5 million, stressed the need "not to over-react" to the report's findings and pointed out the number of infections and deaths in their areas were coming down.
But they did say the rise in the R number was "a warning sign that must be taken seriously".
They added: "First and foremost, we ask everyone to make a renewed commitment to follow the official guidance and to stay at home as much as possible.
"In fact, we would go further and advise people to err on the side of caution and not take full advantage of all the freedoms now available.
"Staying at home is the best way we can protect ourselves, and each other, and get the R number in the North West back below one."
Source: Read Full Article