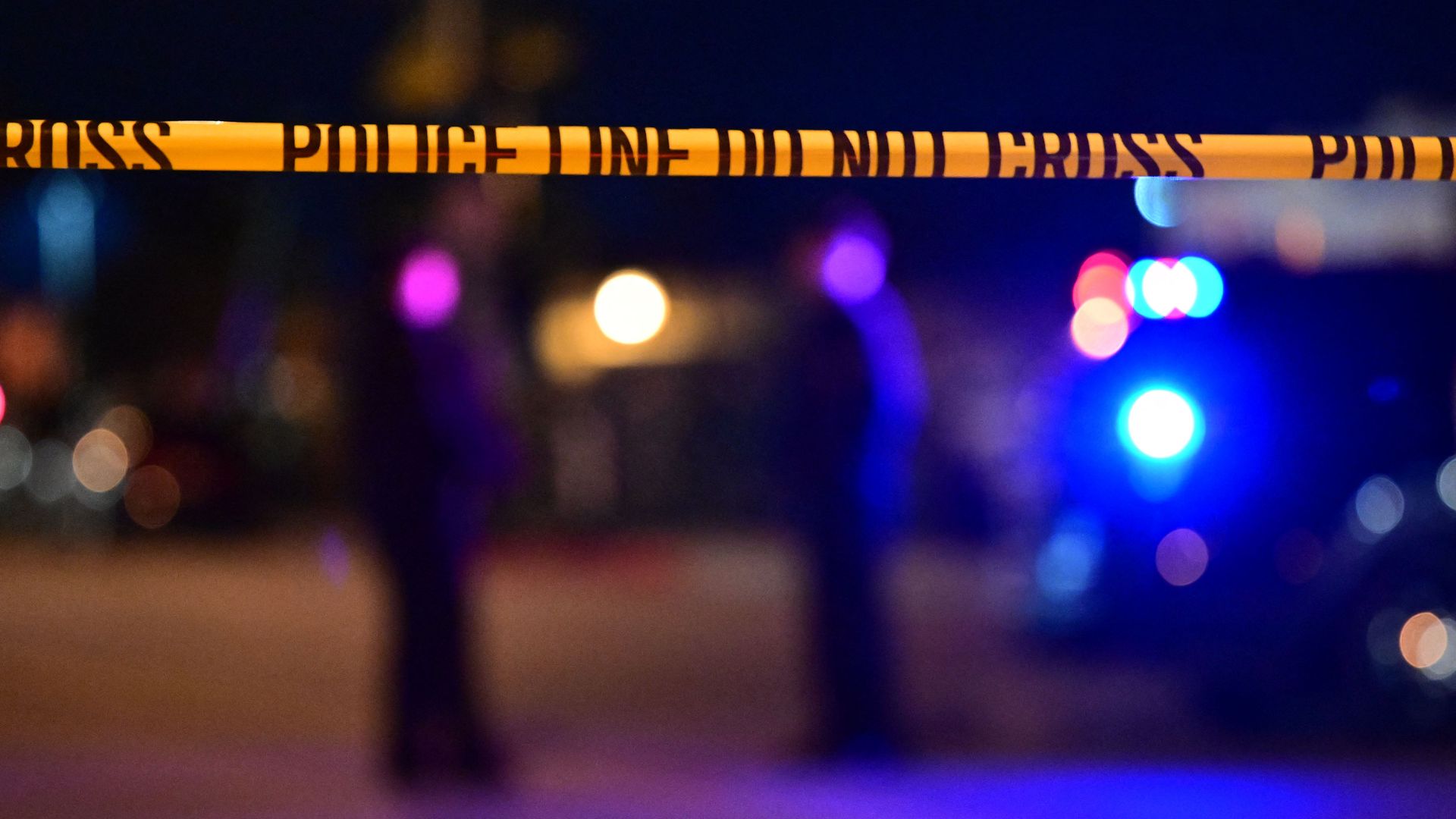 Police tape at the scene of a shooting in California. Photo: Frederic J. Brown/AFP via Getty Images
A mass shooting in Memphis, Tennessee early Sunday morning left one person dead and 10 others wounded.
Driving the news: Police responded to news of a shooting shortly before 1 a.m. Sunday, and found two victims critically wounded at the scene, the Memphis Police Department said in a statement.
The two victims were transported to a local hospital. Five additional victims, not in critical condition, drove themselves to local hospitals to be treated for their injuries.
The shooting reportedly occurred at the Live Lounge, a popular venue in Memphis.
While at the scene, officers received word of additional shooting victims at a nearby location.
At the second scene, police found one deceased male victim and three more people wounded, who were transported to a local hospital in critical condition.
State of play: The two scenes are believed to be connected, according to the statement from Memphis Police.
However, it's not yet clear what events occurred prior to the shooting.
"There is no solid descriptions of the suspect(s). It is unknown if the suspect(s) are known to the victims," the statement added, noting that an investigation is ongoing.
The big picture: The U.S. has already seen more than 75 mass shootings this year as of Saturday, according to the Gun Violence Archive.
Last year, the U.S. experienced 690 mass shootings, according to the Gun Violence Archive — a 153% jump from 2014.
Already this year, the U.S. has seen high-profile mass shootings in California's Monterey Park and Half Moon Bay, and at Michigan State University.
Source: Read Full Article